The 33rd International Exhibition on Plastics and Rubber Industries
CHINAPLAS 2019, the world's leading technology-oriented trade fair, took place May 21-24, 2019, in Guangzhou, China, and expects to host over 3,400 global exhibitors...
"CHINAPLAS " is not only the largest exhibition of plastics and rubber industry in Asia, but also recognized by industry insiders that its influence is second only to the German "K Exhibition", which is the largest rubber exhibition in the world, and has become the second largest exhibition in the world. CHINAPLAS International Rubber and Plastics Exhibition, held once a year, one year in Guangzhou, the next year in Shanghai.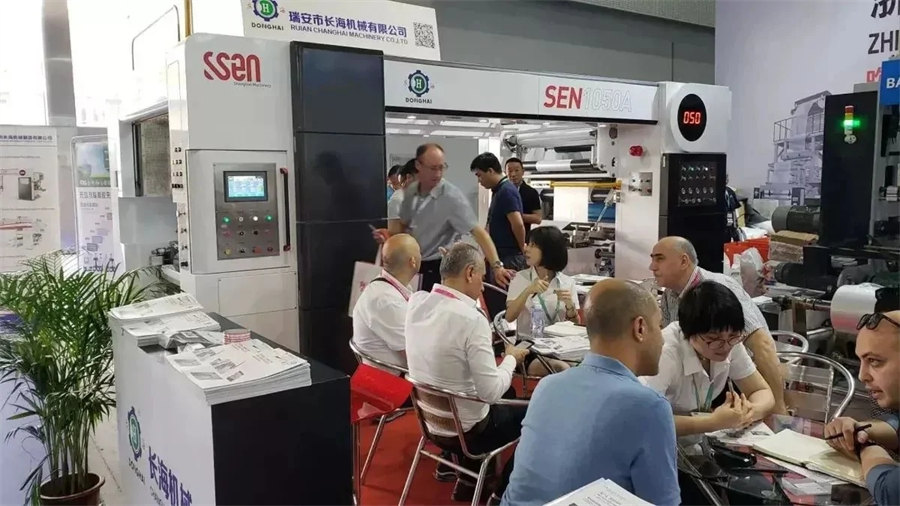 2019, the 33rd China International Plastics and Rubber Industry Exhibition was held in Pazhou, Guangzhou
Exhibition:2019 Chinaplas
Place:Pazhou •Guanghzou •China
Exhibition event site:
During the exhibition we met a lot of customers from home and abroad,after seeing our equipment and talked with us, everyyone was in-depth understanding of our equipment process, configuration, function and so on, have given our solvent-free lamination machine equipment very high evaluation, but also customers came several times a day, indicating that the appearance of the equipment is beautiful and exquisite. Moreover, the configuration of the equipment is high, the function is perfect and convenient, and some foreign brands can compete with each other. The most important thing is that our price is still very affordable, and the performance-price ratio is really high. We are glad to hear so many compliments, we have been improving the equipment, equipment quality is always the first element we consider, so as to meet the customer's affirmation and trust in us, which is also an important reason why we can still develop rapidly in the passed 33 years.